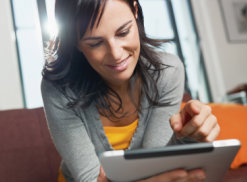 eDelivery
When deciding to make a change, it's best to do a pros vs. cons list. So here goes. For switching from paper statements to free eDelivery...
Pros: Protect against identity theft. Arrive faster. Eliminate paper waste. Save trees. Easier to use and retrieve info.
Cons: Lose a good source of paper for lining birdcage.
Summary

Free paperless statements online

Reduce paper waste and clutter

Easier to retrieve info when needed

Reduce chance of identity theft (mailboxes and refuse are top targets of ID thieves)

Arrive faster than paper statements

Secure, 24/7 access from any computer

Access up to 2 months of history online

Download and save for permanent storage