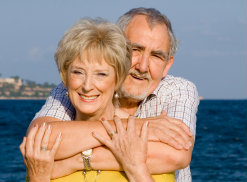 Good Life Club
Come join the Good Life Club! In addition to an interest-bearing checking account with exclusive extras and savings, we organize several trips every year. All you need is 50 birthday candles on your cake, and you're in! Come join a real community of friends and fellow adventurers.
Good Life Travel Club
2015 Trips
LAST TRIP FOR 2015:
December 3-4, 2015 MAGNIFICENT MILE, WOODFIELD MALL & MORE
Christmas shopping on Michigan Avenue in Chicago, IL. The Christmas decorations will be in full display. Day 2 we will have shopping opportunities at Woodfield Mall, Chicagoland's largest mall. Come join us!!
Price: $220.00 per person for FRSB customers - $230.00 per person for FRSB guests
All trips are priced on a minimum of 30 travelers.
Call Judy Schiller at 618-544-3751 or email goodlifeclub@frsb.net to reserve seats for these trips.