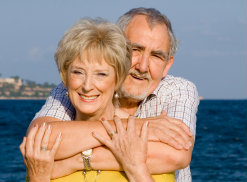 Good Life Club
Come join the Good Life Club! In addition to an interest-bearing checking account with exclusive extras and savings, we organize several trips every year. All you need is 50 birthday candles on your cake, and you're in! Come join a real community of friends and fellow adventurers.
Good Life Travel Club
2016 Trips
October 5, 2016: NASHVILLE, INDIANA
Always a popular place to go in the Fall season. We will have free time for shopping in Nashville and then visit the Oliver Winery. Our dinner will be included at the Cataract State Recreation Area in one of their Covered Bridges.
Price: $105.00 per person for FRSB customers. $110.00 per person for FRSB guests.
November 2-4, 2016: DAYTON, OHIO
We will be touring the National Museum of US Air Force on the Wright Patterson Air Force Base. This Base displays Retired Air Force One aircrafts. Visits to the Korean War Memorial, American Packard Museum, Wright Cycle Company and Kitchen-Aide Store.
Call me for a price for this trip.
December 10, 2016: CHRISTMAS SHOW IN INDIANAPOLIS, IN
We will travel to the Hilbert Theater in Indianapolis to attend the Yuletide Celebration Concert. Dinner is included at the Hollyhock Hill Restaurant. Come enjoy this Christmas show with us.
Price: $149.00 per person for FRSB customers. $154.00 per person for FRSB guests.
December 1-2, 2016: CHICAGO, IL
Start your Christmas shopping with us. Shopping on the Magnificent Mile, Woodfield Mall, and IKEA. Enjoy a Chicago style pizza party.
Call me for a price for this trip.
All trips are priced on a minimum of 30 travelers.
Call Judy Schiller at 618-544-3751 or email goodlifeclub@frsb.net to reserve seats for these trips.