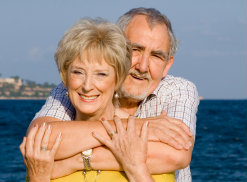 Good Life Club
Come join the Good Life Club! In addition to an interest-bearing checking account with exclusive extras and savings, we organize several trips every year. All you need is 50 birthday candles on your cake, and you're in! Come join a real community of friends and fellow adventurers.
Good Life Travel Club
2016 Trips
December 10, 2016: CHRISTMAS SHOW IN INDIANAPOLIS, IN
We will travel to the Hilbert Theater in Indianapolis to attend the Yuletide Celebration Concert. Dinner is included at the Hollyhock Hill Restaurant. Come enjoy this Christmas show with us.
Price: $149.00 per person for FRSB customers. $154.00 per person for FRSB guests.
Call Judy Schiller at 618-544-3751 or email goodlifeclub@frsb.net to reserve seats for these trips.