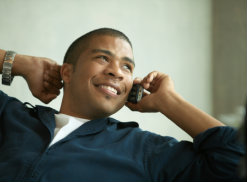 Telephone Banking
If you're reading these words, you can do what you need via online banking. But, every once in a while, you find yourself where there is no internet connection. What to do then?
Well, good thing you're reading ahead. You can use our automated 24/7 TeleBank service from any touchtone phone in the world. Just call 888-458-9555. Problem solved.
Summary

Toll Free Number: 888-458-9555

Free service to all FRSB accountholders

24/7 from any touchtone phone

Check account balances

Review transaction information

Transfer funds between accounts

Review loan balances and payment information

Security PIN (personal identification number) required

Please have your account number(s) available when calling TeleBank. The first time you call you will be asked to enter your security PIN, which is the last 4 digits of your social security number. You will then be required to change your PIN for future use.